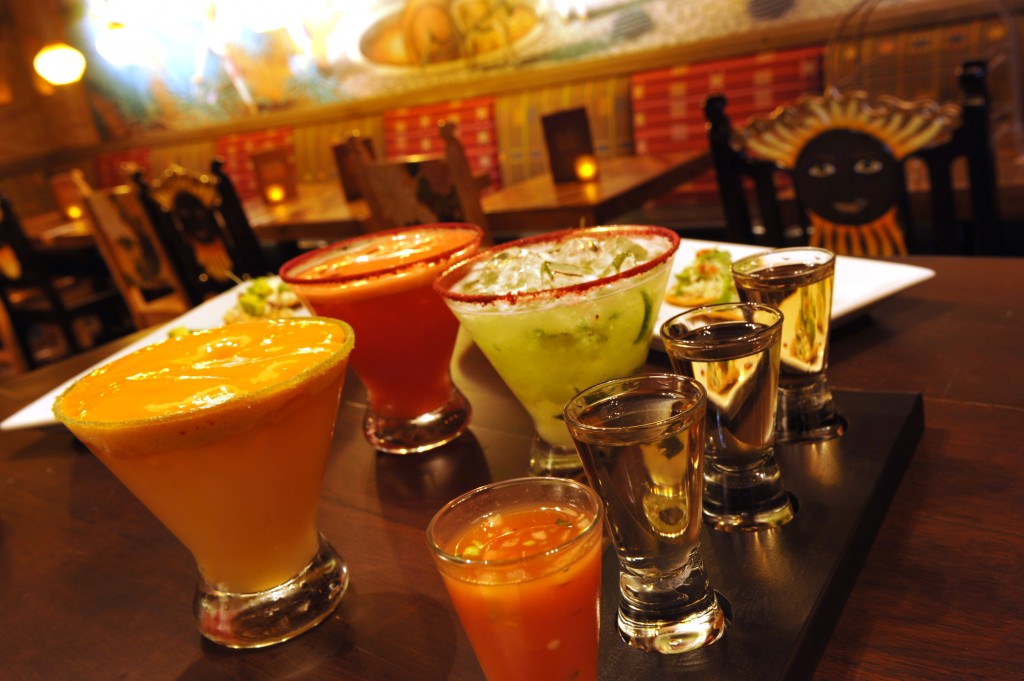 Article written by the kind people of La Cava Del Tequila.
When visiting Epcot, The World Showcase is a great way to learn about other cultures. If you really want to kick your learning up a notch, visit La Cava del Tequila at the Mexican Pavilion, where you can experience the rich tradition of tequila making. La Cava del Tequila has over 100 fine tequilas to choose from, offering flights for those wanting to explore new tequilas and exotic, luxurious margaritas.
Gone are the days of the simple combination of tequila, orange liqueur, and lime mix for a margarita. At La Cava del Tequila, their mixologists offer a range of specialty drinks that profile flavors far more exotic.
Their most popular savory offerings include the Avacado Margarita and the Jalapeno Margarita. When exploring savory cocktails, tequila is a great vehicle to start with. The smokey herbaciousness of tequila lends itself quite nicely to a more savory flavor profile. This quality, in combination with the many flavored salts, spices, and herbs used by La Cava's mixologists, creates an experience unheard of at your common bar.
If you like eating avacados, you may want to try drinking them. La Cava's Avacado Margarita is a frozen concoction with a hibiscus Himalayan salt rim, combining El Mayor premium silver Tequila, melon liqueur, fresh avocado, agave nectar and fresh lime juice. This results in a creamy, luscious drink with a hint of that avocado flavor.
For those looking to take a walk on a wild side, we suggest they dive into La Cava's Jalapeno Margarita. Another hibiscus Himalayan salt rimmed treat, the Jalapeno Margarita features El Mayor premium silver Tequila, muddled jalapeños, fresh lime juice, cucumber and agave nectar, served on the rocks. The result is a multi-dimensional drink that is both spicy and sweet, with a bit of smokiness from the tequila.
La Cava de Tequila of course also offers sweet margaritas. Freshly muddled fruit and homemade syrups are the stars of these drinks. But again, La Cava does not settle for run-of-the-mill flavors. Their offerings include Wild Passion Fruit, Pineapple, Blood Orange, Don Julio Pomegranate, and their Midnight Blue margarita featuring blue Curacao.
Ready to go beyond the typical lime margarita? Give La Cava del Tequila in Epcot's Mexican Pavilion a try on your visit to Disney. You're sure to taste anything but the ordinary.
For more information about La Cava del Tequila visit their website or follow them on Facebook and Twitter.